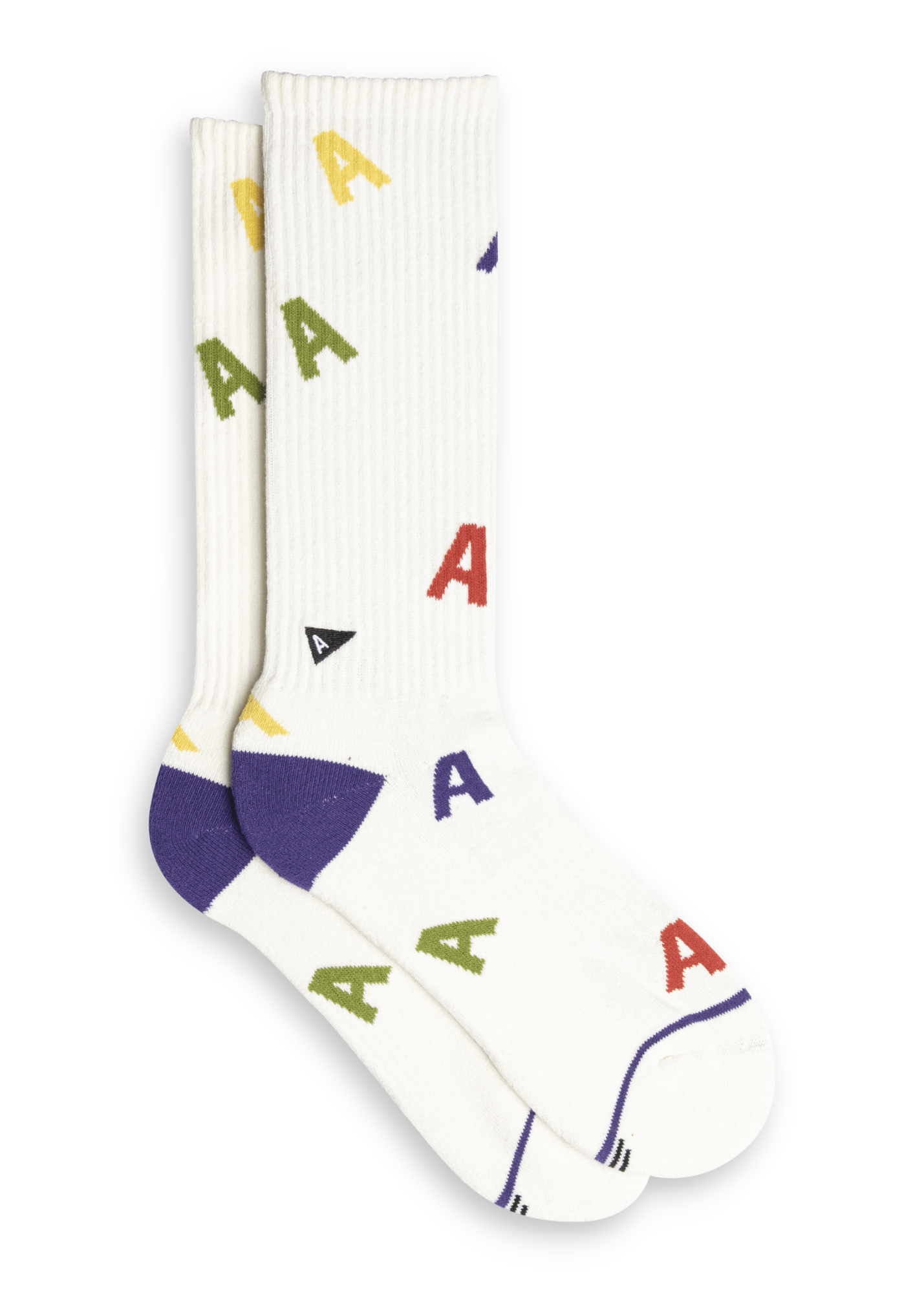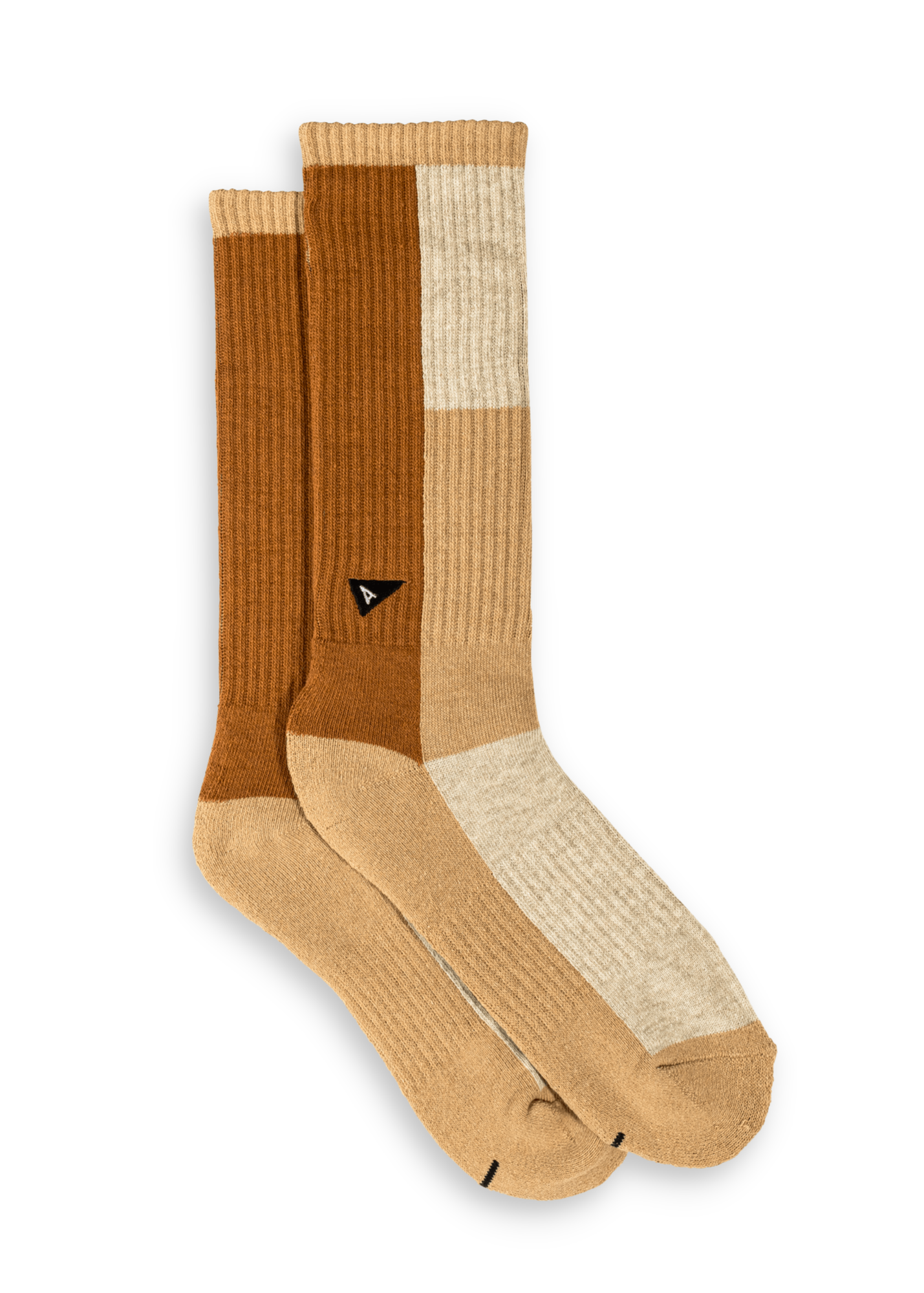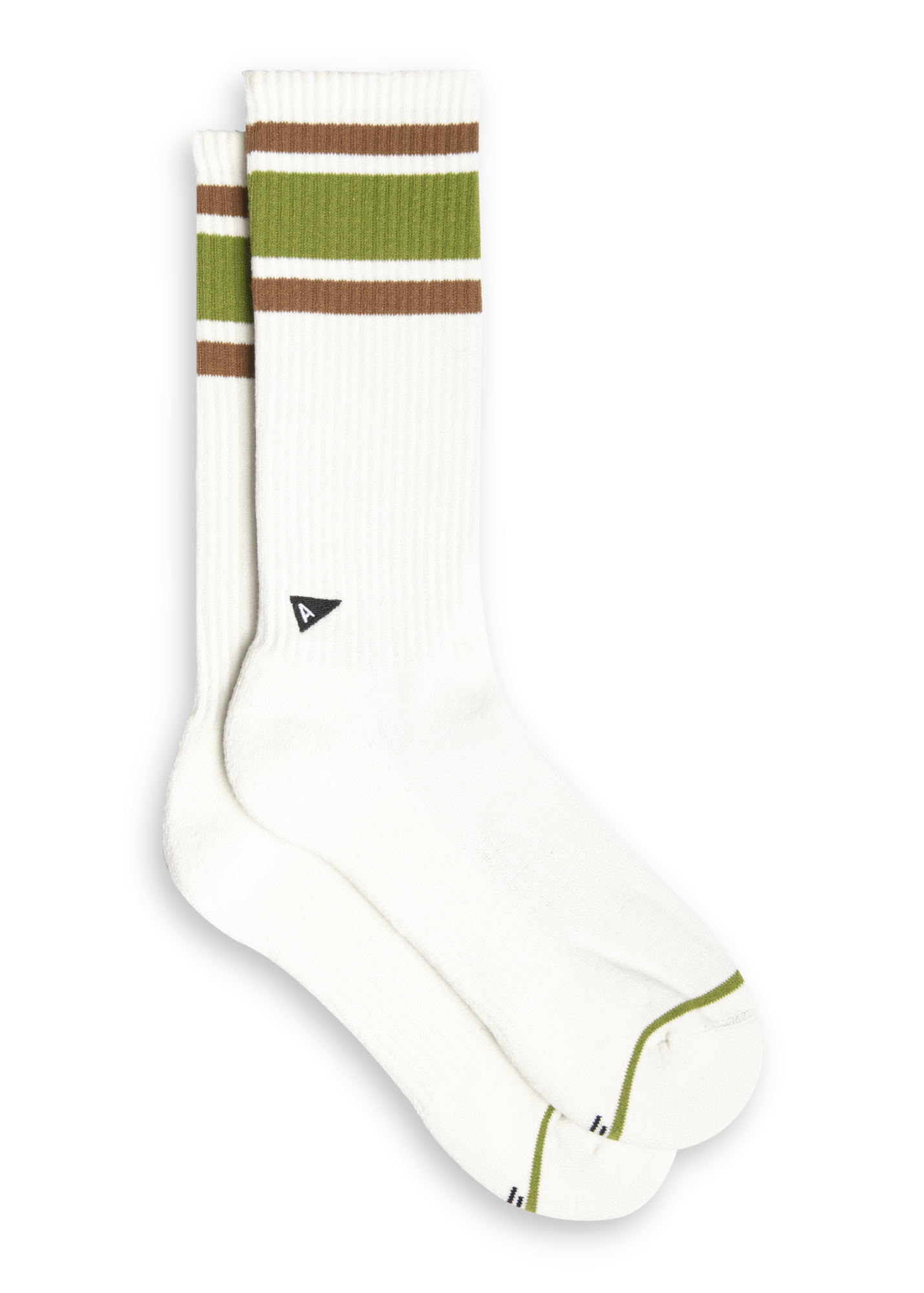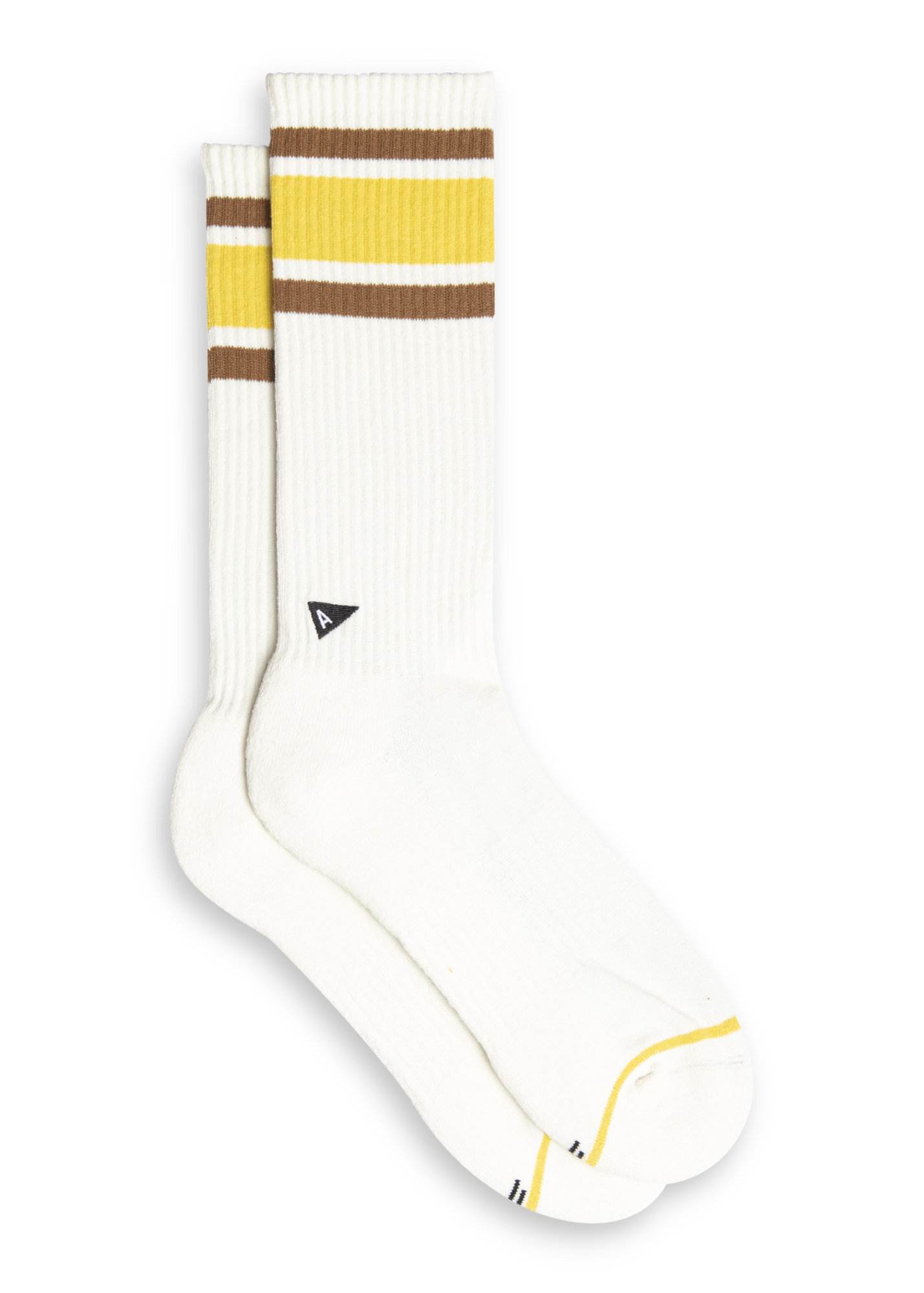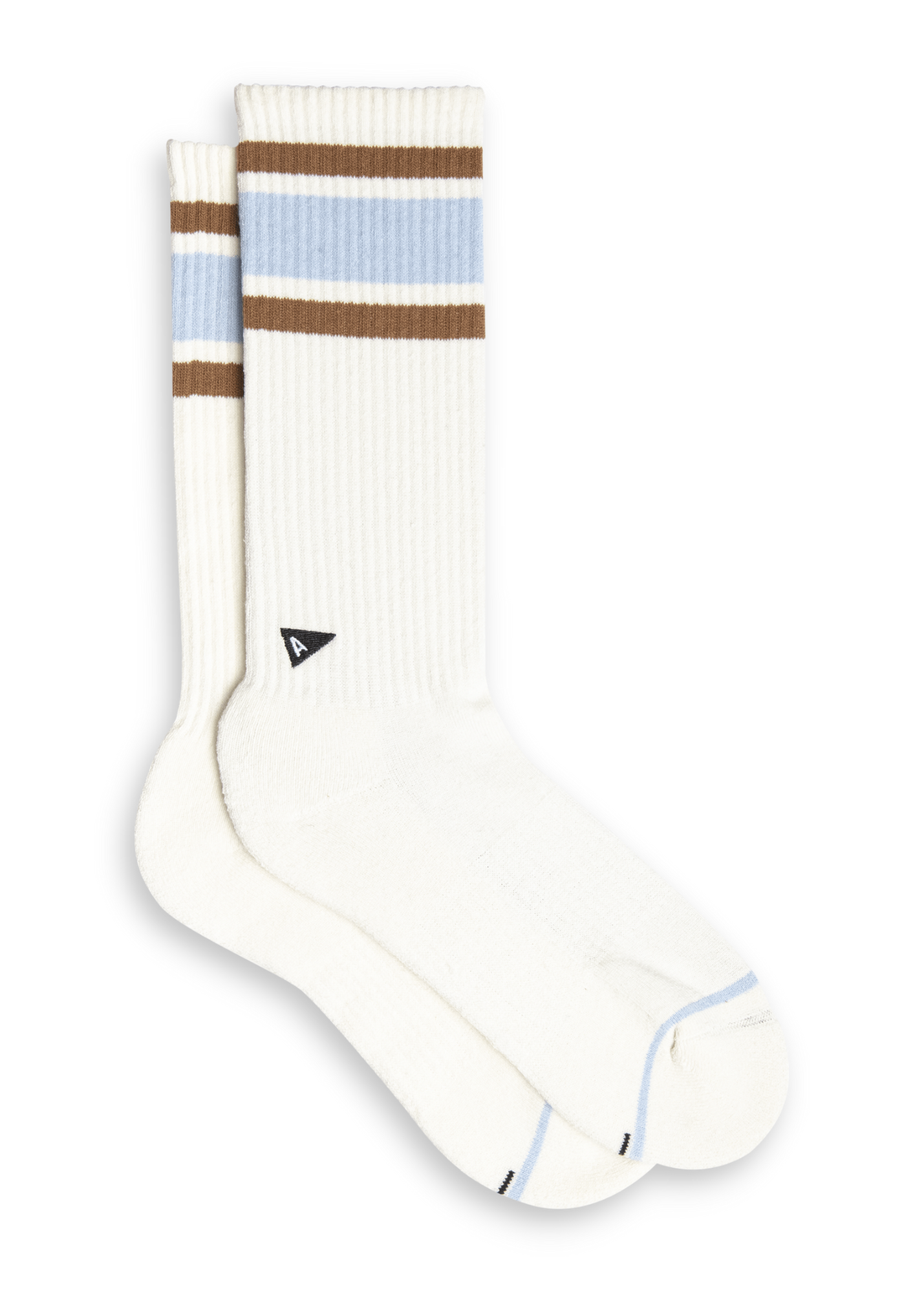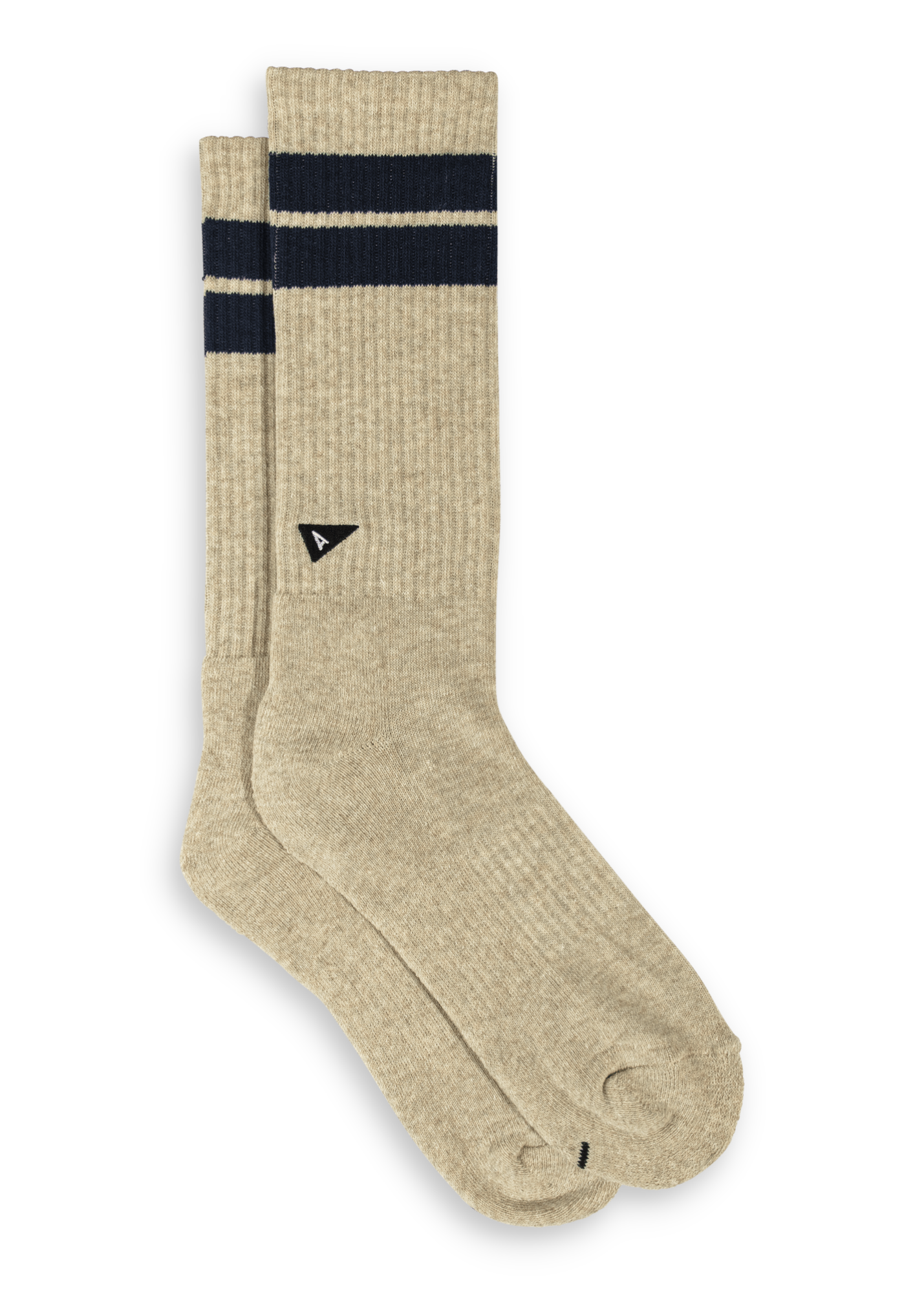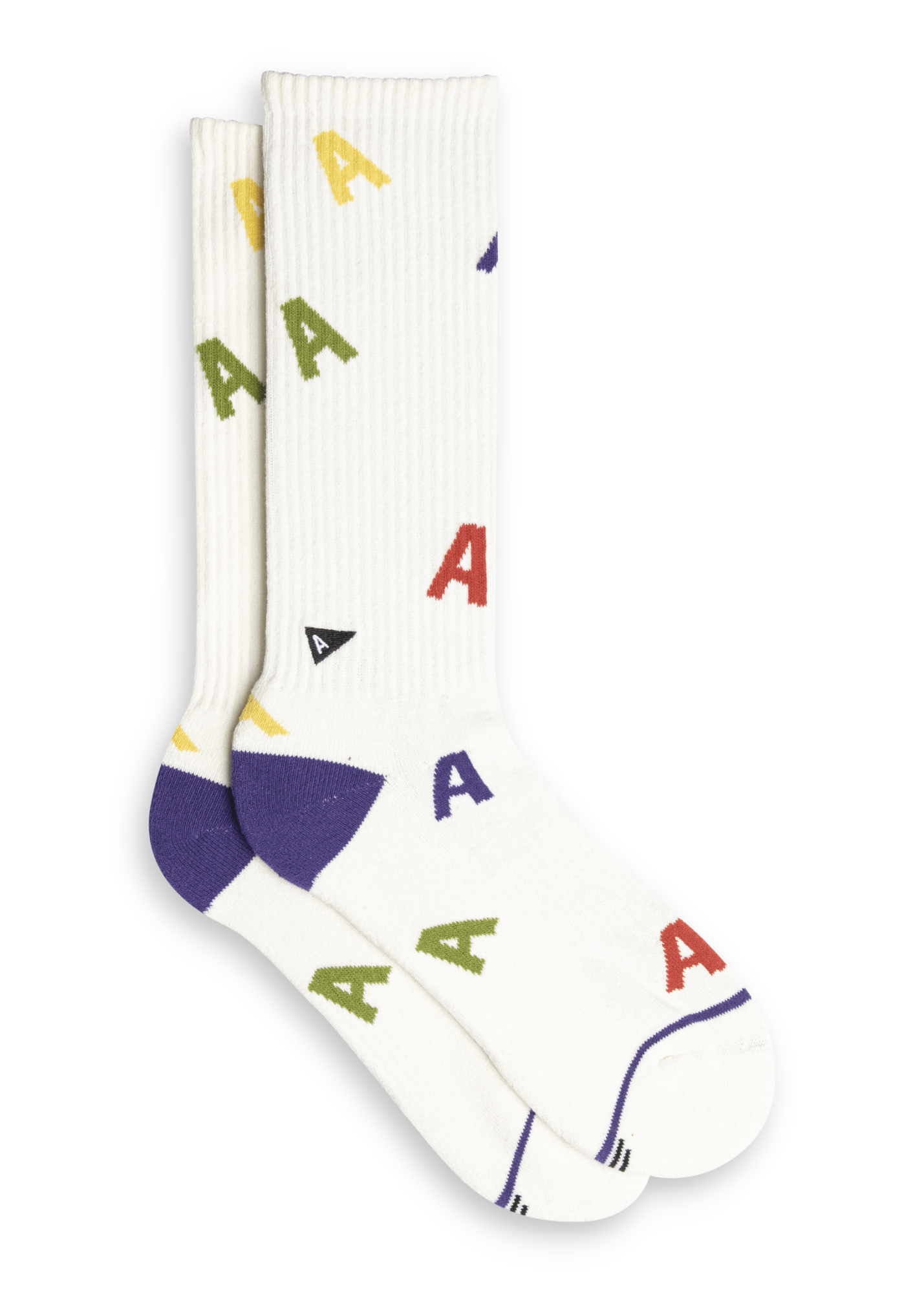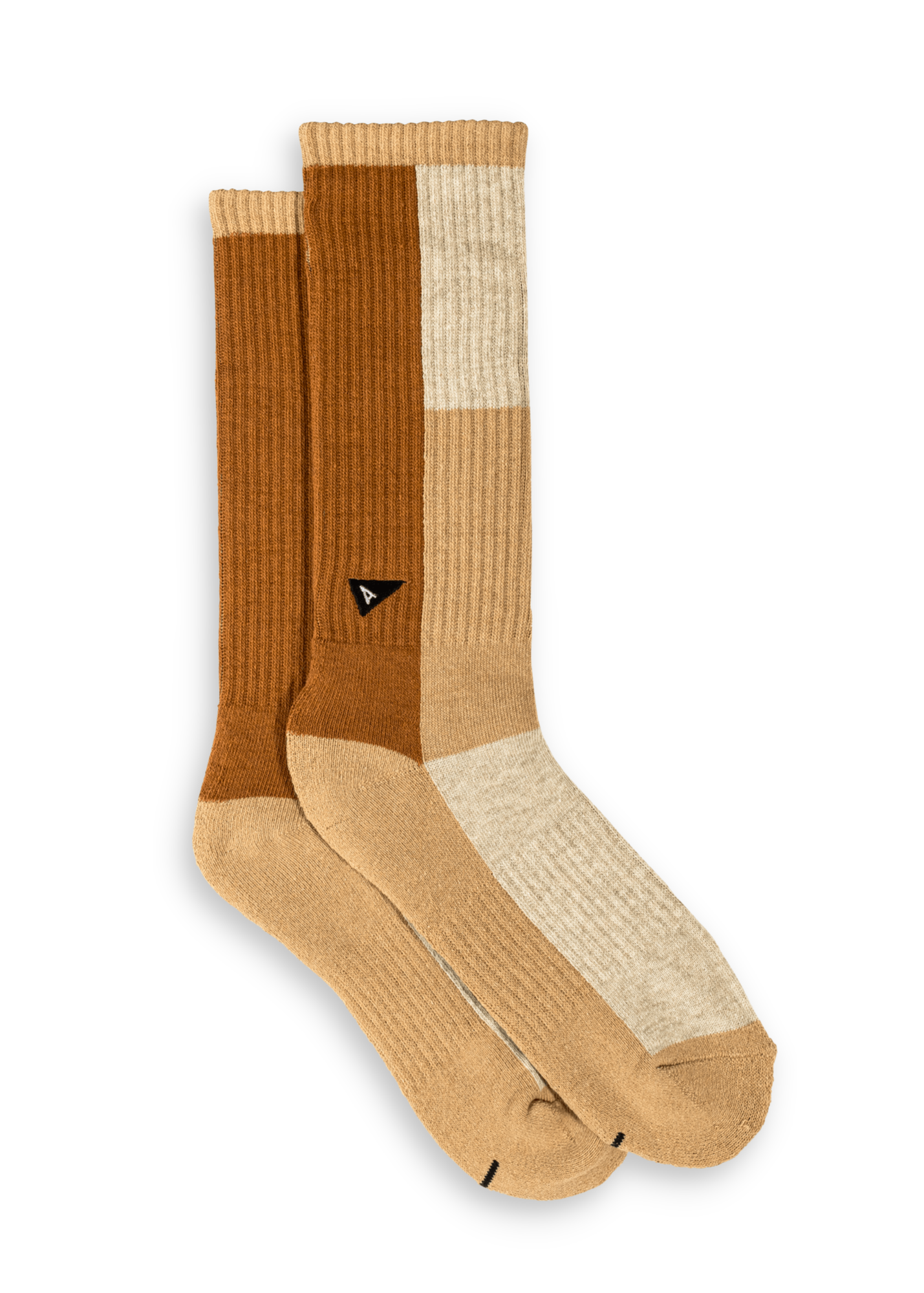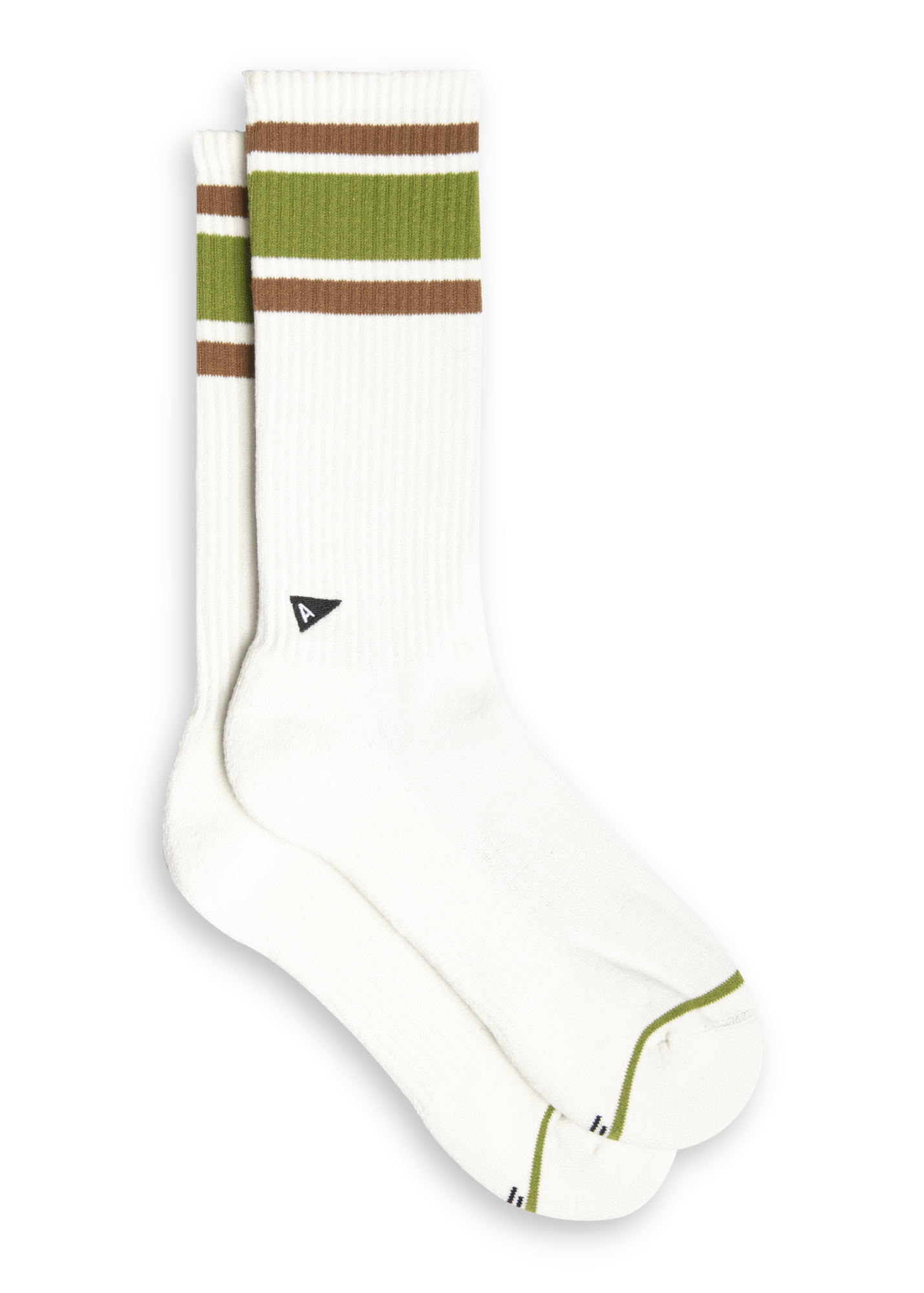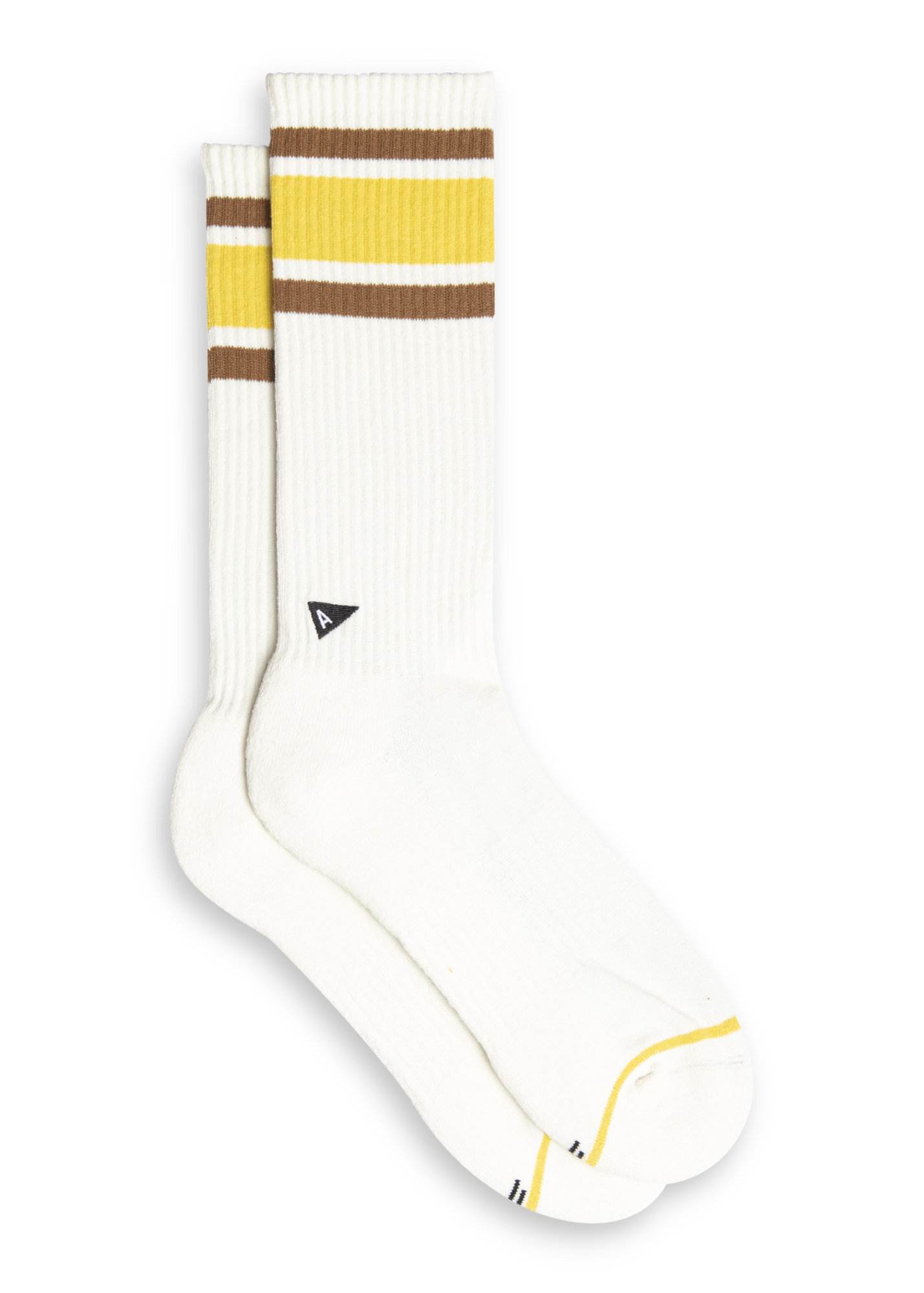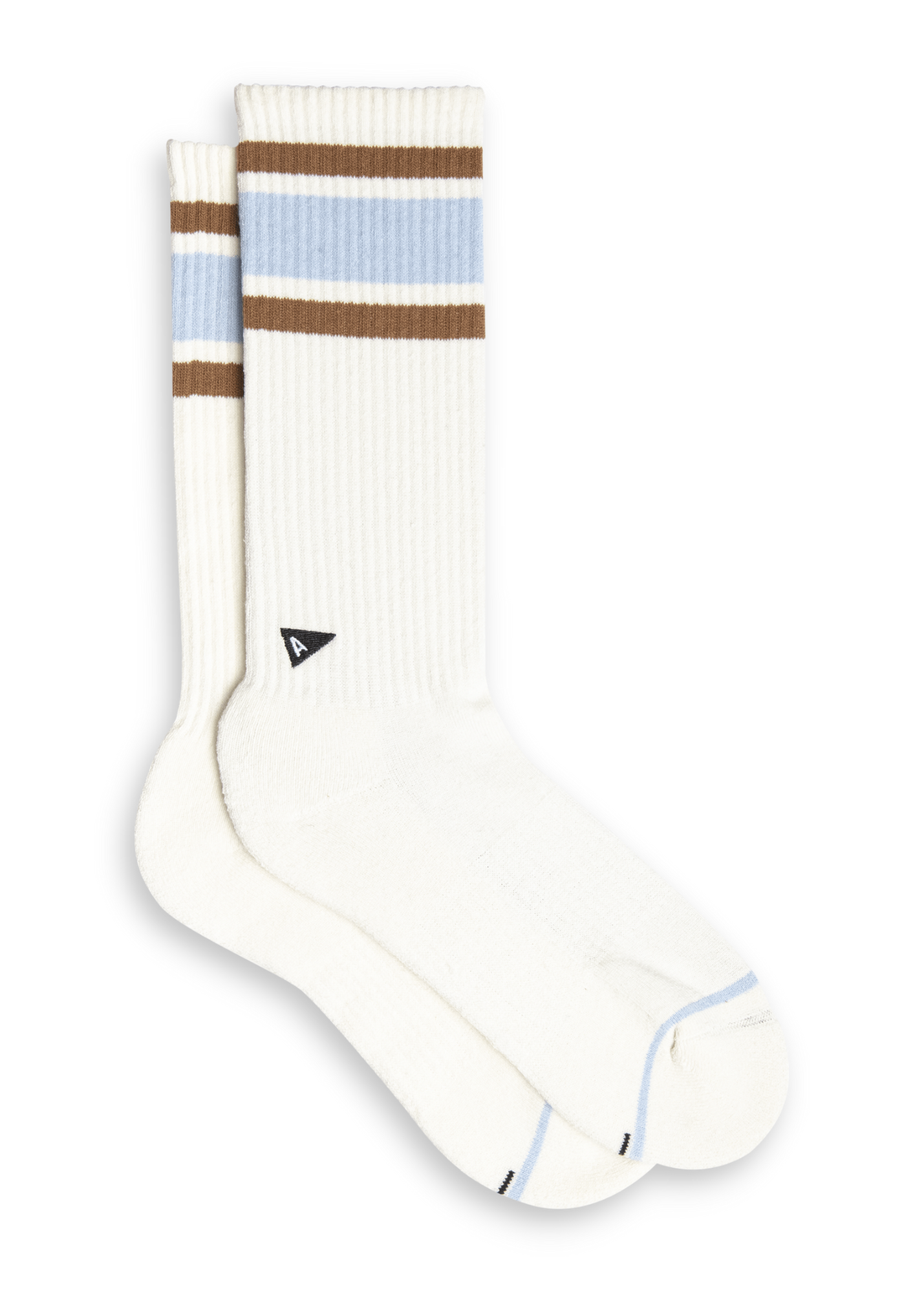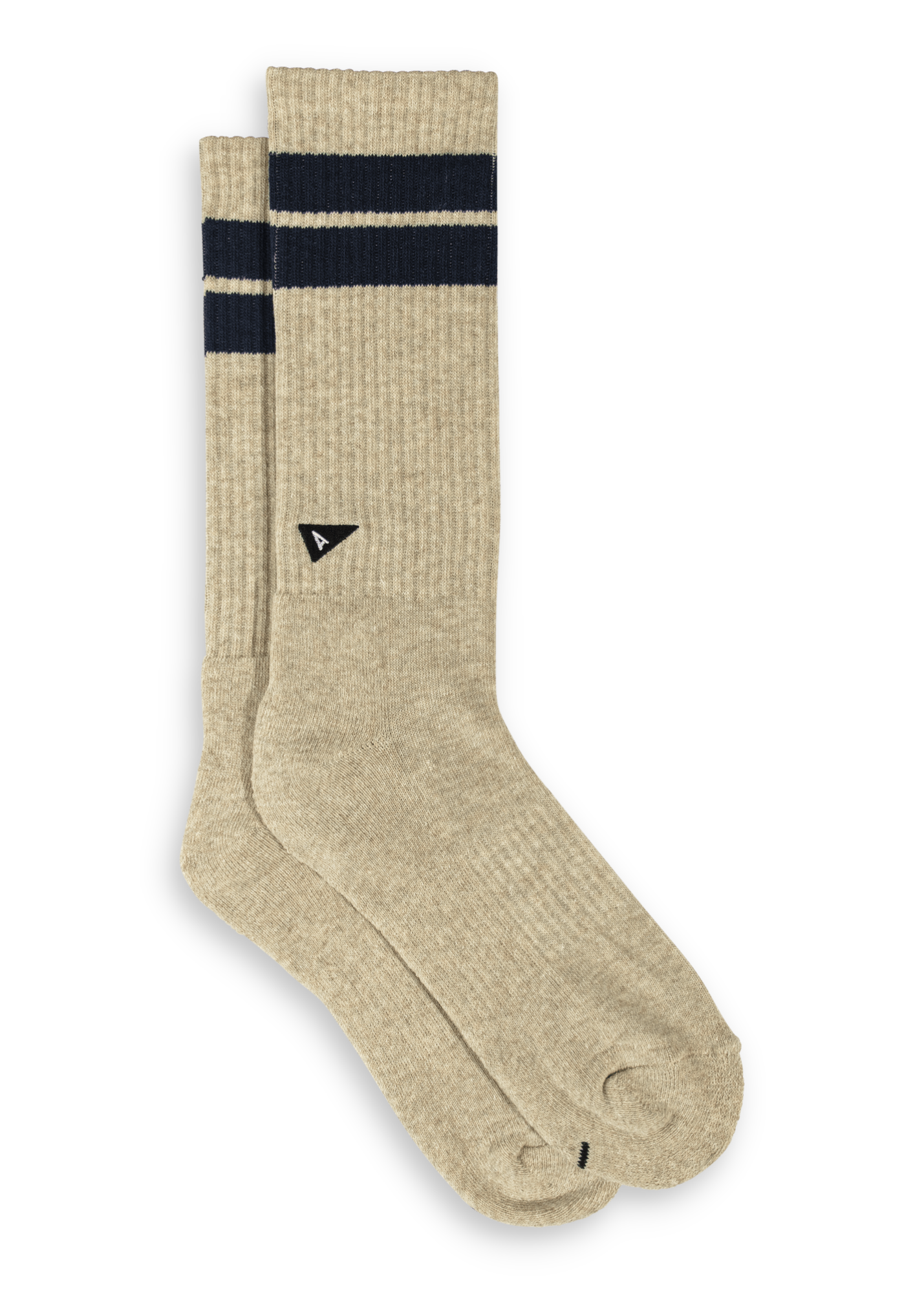 Sale price
$19.00 USD
Regular price
A classic recycled cotton and polyester crew sock allows your peak performance, wicking sweat to withstand the rigors of extracurricular activities. Elastic arch support with padded footbed makes city kicks or hiking boots even comfier. Whether headed to class, work or track practice, the classic ribbed design and a wide range of colorways make it happen.
Designed in Seattle, made in Portugal.
Materials
↬ 36% upcycled cotton
↬ 43% recycled polyester (RPET)
↬ 19% polymide
↬ 2% elastane
Recycled Cotton (Base Yarn): Soft as ever base yarn, responsibly created from 100% repurposed fiber using almost zero water.
Recycled Polyester: Repurposed from the most common plastic, rPET, then gracefully interwoven with our own responsible materials.
Product Attributes
↬ Elastic arch support area
↬ Terry loop padded footbed for comfort
↬ Athletic ribbed cuff for a secure fit
↬ Embroidered Arvin Goods logo