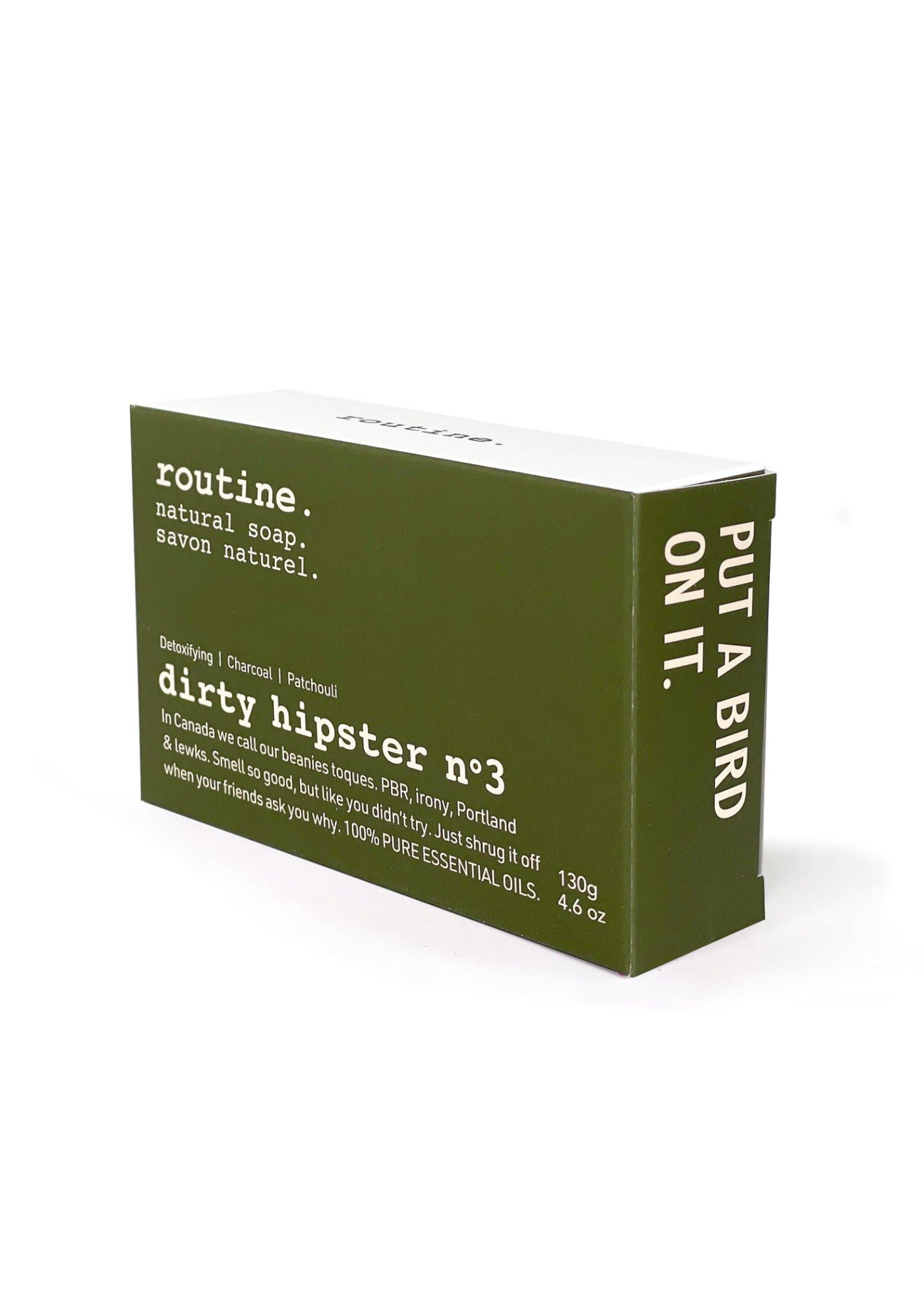 Sale price
$13.00 USD
Regular price
Local artisan-made soap bars, made with 100% pure essential oils. Soap gives you hope, soap gets you clean, this soap is a Dirty Hipster dream. Use on your hands and your hips, pits, and other bits for the full nourishing experience.
Materials
↬ Coconut oil
↬ Olive oil
↬ Shea butter
↬ Rice bran oil
↬ Avocado oil
↬ White clay
↬ Activated bamboo charcoal
↬ Amyris
↬ Blue Cypress
↬ Palo Santo
↬ Patchouli
↬ Ginger
↬ Vetiver
↬ Coffee
↬ Tobacco

Product Attributes
↬ Scent Profile: That boy you liked in junior high. That sweatshirt you never gave back to your ex. Je ne sais quois. Youth. Woodsy & grounding.
↬ Pairs Well With: Lou Reed on vinyl, melancholy, happiness, Pabst Blue Ribbon. Predominant Scent: Amyris, tobacco, vetiver & palo santo (deep, smooth and smokey).

Fit & Sizing
Size: 130g