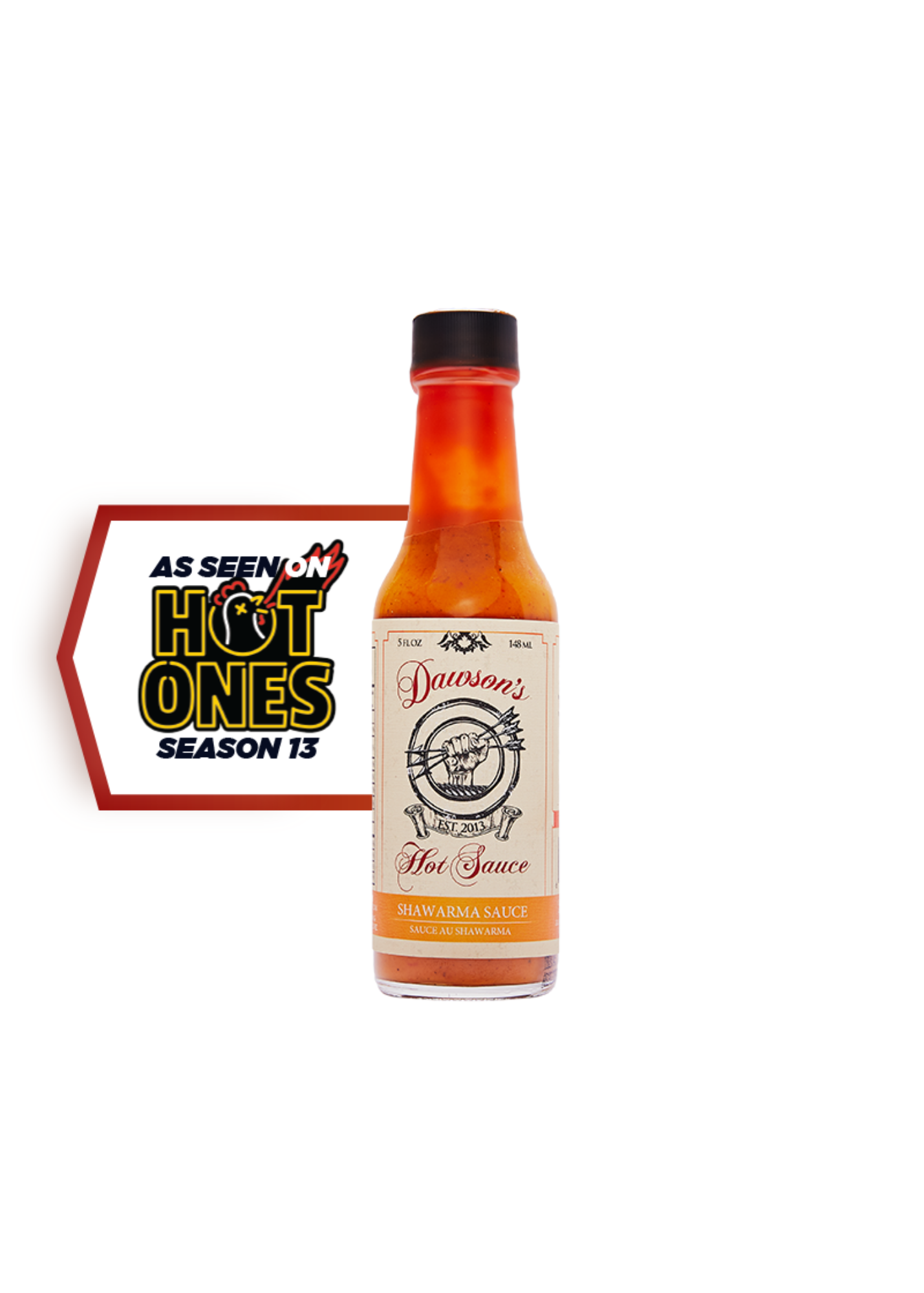 Sale price
$12.00 USD
Regular price
11 item(s) left in stock!
This sauce is heavily influenced by middle eastern spice blends and the culture of take out shawarma shops. Our shawarma sauce is mild, incredibly bright in taste, with smooth notes from garlic, extra virgin olive oil and honey. The spice blend is familiar, yet unique in a hot sauce and a must try. Mild 3/10 on the heat meter.
As seen on Hot Ones Season 13!
Fit & Sizing
155ml woozy bottles